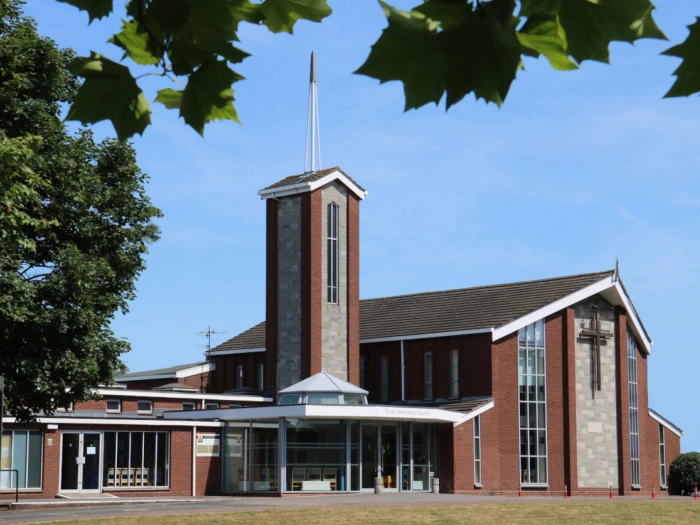 Trinity Methodist Church
Churchfields
Kidderminster
DY10 2JL
Built in the 1970s Trinity Church Centre was the coming together of three long-standing local Methodist Churches. It occupies an elevated position adjacent to the Kidderminster ring road, adjoining the parish church of St Mary and All Souls. There is a formal Local Ecumenical Partnership with St Mary's. The Church Centre includes a large hall and a number of other meeting rooms as well as a large dedicated carpark. There is also a bookstore on site. The Church Centre is well-used by a variety of local organisations with a weekly footfall in excess of 700.
Sunday services are held at 10.30am, with Footsteps Junior Church and crèche, and at 6.30pm.
A 9.00am service of Holy Communion is held on the second Sunday of each month.
Cafe Worship services take place at the evening service on the fourth Sunday of each month.
Occasional Healing, Taize and Circuit Praise services are also held in the evening services.
trinitymethodistkidderminster.org.uk
facebook.com/trinitykidderminster/
Contact: Rev'd Nick Collison
n.j.collison.04@cantab.net
01562 823300
Custodian / Bookings: 07580 009755