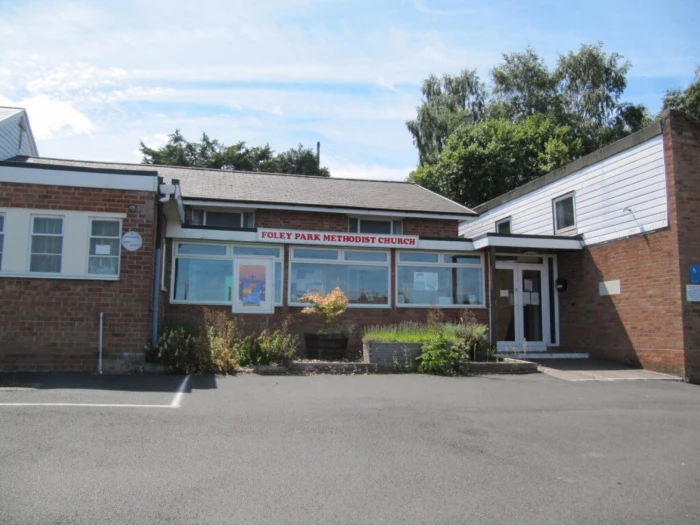 Foley Park Methodist Church
Off Brinton Close
Kidderminster
DY11 6LD
The current church was built in 1962 in the heart of the Foley Park community. As well as worship the premises are also used by outside groups, such as 'Women's Institute' and serves the local community with a well supported twice monthly coffee morning and very successful youth
club. It also has good working links with All Saints Anglican Church nearby.
Sunday services are held weekly at 10.30am.
Contact: Rev'd Nick Collison
n.j.collison.04@cantab.net
01562 823300